Role of the Genital Tract Microbiome in Sexual and Reproductive Health
Date: December 3, 2019
Time: 12:00PM - 01:30PM
You must be registered to participate!

Bacteria and fungi residing in the female genital tract have been associated with elevated risks of HIV acquisition and transmission, pelvic inflammatory disease, miscarriage, preterm birth, and invasive maternal and neonatal infections. The increased availability of high-throughput genomic testing since the turn of the century has revealed a more detailed picture of these organisms than was possible when evaluation depended on microscopy and culture. The interrelationships between sexually transmitted infections, vaginal dysbiosis, vulvovaginal candidiasis, and vaginal pathobiont carriage are being elucidated, and their effects on the cervicovaginal mucosal barrier and immune system are being characterized. The mechanisms that may lead to adverse outcomes are being unraveled, and an increasing number of interventions are in clinical trials.
This thought-provoking epanel broadcast will discuss a range of questions and challenges surrounding the role of genital tract microbiome in sexual and reproductive health, including:
What is our current understanding of female and male genital tract microbiology and immunology?
What are the areas of consensus and which areas require further research?
How does dysbiosis develop and resolve?
What is the role of mucosal biofilms?
What is the role of dysbiosis in HIV acquisition and transmission, pregnancy complications, and other adverse outcomes?
How can we translate this new knowledge into diagnostic testing, prevention and treatment strategies?
Following the panel discussion broadcast, audience members watching the live event will be able to participate in a live Q&A with the panelists. Questions can be submitted during the broadcast via Twitter or the chat room, or in advance when registering for the event.
This ePanel was filmed during the Keystone Symposia conference on Role of the Genital Tract Microbiome in Sexual and Reproductive Health at the Southern Sun Cape Sun, Cape Town, Western Cape South Africa, December 11—15, 2018, and was made possible with funding from The Bill and Melinda Gates Foundation.
Hashtag: #VKSgentract
---
Video Previews
Moderators:
Speakers:
---
This Keystone Symposia ePanel event was made possible by a grant from the Bill and Melinda Gates Foundation.

---
In-kind support provided by: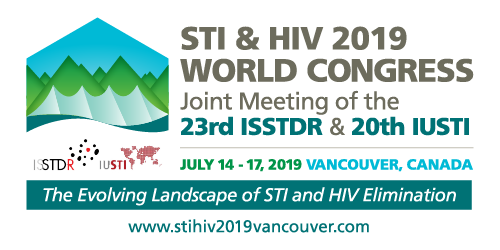 ---
The views expressed in this ePanel are those of the participants and not necessarily of the participants' organizations or of Keystone Symposia.
---