Autophagy: Mechanisms and Disease
October 5-8, 2020 | 8:00AM EDT | 12:00PM UTC*
*Program is in development and subject to change

Frontiers in Autophagy
Dr. Jennifer Martinez shares insights on her work, the field, and what she looks forward to at the meeting with Frontiers Journals Chief Editor Dr. You Wen He.
Produced in Collaboration with Frontiers Journals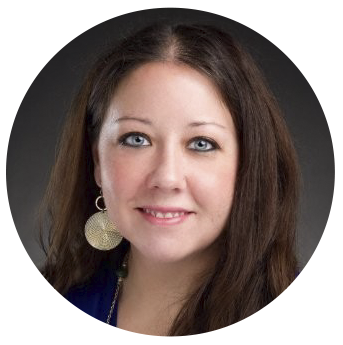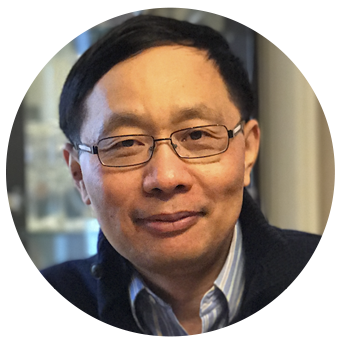 Dr. You Wen He:
What exciting new frontiers in Autophagy research do you look forward to hearing about at the meeting?
Martinez: I always go into these meetings thinking that my favorites will be talks that are more in my wheelhouse, like those that connect autophagy and the immune response. But invariably, I end up getting absorbed in a fascinating talk about something I have never thought about, so I'm really looking forward to learning about something new.
How are new discoveries about molecular processes in autophagy research informing our understanding of disease pathology?
Martinez: Upon winning the Nobel Prize in 2016, Ohsumi said:
"Even now we have more questions than when I started"
…and that is definitely true. The more we understand about which complexes are formed in response to certain stimuli and how those complexes function, the closer we get to targeting these specific complexes and identifying variants in vulnerable populations. Even though the goal is always to translate work into something that is going to benefit human health, you have to start with the nitty-gritty molecular biology experiments.
Any thoughts about the virtual meeting format?
Martinez: I am an extrovert by nature, so I do miss the social aspects of conferences. But I am surprised at how much I have enjoyed the virtual format and how you can achieve the same level of learning in the virtual format. It's also been a good opportunity for us to reflect on the environmental footprint that conference travel leaves, so maybe a more virtual experience should be in our future.
What distinguishes LC3-associated phagocytosis (LAP) from autophagy and why is that important?
Martinez: Even though LAP and autophagy both utilize the ATG family of proteins and both pathways promote the shuttling of intracellular vesicles to the lysosomal pathway, LAP is both physiologically and molecularly distinct and important in its own right. While autophagy is triggered by stress, notably starvation, LAP is a response to the uptake of extracellular cargo and is critical for mediating the appropriate response to that cargo.
This tells us 2 important things:
The ATG machinery is crucial for many different processes that share the goal of delivering material to the lysosome.
The activity of these ATG machinery can be triggered by vastly different inducers in difference scenarios.
The requirement of the Rubicon in LAP also distinguishes LAP from autophagy, and our generation of the Rubicon-/- mouse allowed the study of LAP-specific pathologies for the first time. Unlike genetic deletions of ATG genes, the Rubicon-/- mouse is viable, fertile, and born at Mendelian ratios. So, this is a really valuable tool for dissecting the importance of LAP versus autophagy in a physiological sense.
Where do you see the next big advances in non-canonical autophagy and the implications in disease process?
Martinez: I think there are 2 main areas that are really going to explode in the future. The first is the role of LAP and non-canonical autophagy in non-immune cells, like epithelial cells. I hesitate to even classify epithelial cells as non-immune, because a lot of "non-immune" cells can perform immune functions in the right situation, and I think we now appreciate the plasticity and potential of these cells to participate in the immune response. Some of our recent unpublished work looks at the role of LAP in airway epithelial cells during asthma, and how they function to skew the helper T cells response.
The second area leverages the unique requirement of Rubicon in LAP, but not in canonical autophagy. Autophagy plays a vital survival and quality control mechanism, and the fact that a single deletion of an Atg gene typically results in embryonic or neonatal lethality is evidence of its importance. However, pharmacological modulation of Rubicon and hence the LAP pathway, without affecting canonical autophagy, could represent a novel avenue for therapeutics.
What are the roles of LAP in human physiology and pathology?
Martinez: My previous work from St. Jude has highlighted the role of LAP in preventing the onset and severity of lupus-like autoinflammation, and our group's most recent work demonstrates that LAP is required in dermal dendritic cells to mount an immunosuppressive response to UV exposure and limit inflammation in a model of contact hypersensitivity. But we now appreciate that LAP is a two-sided coin, and sometimes inhibition of LAP is beneficial, as first evidenced by work from Larissa Dias da Cunha and Douglas Green in xenograft tumor models. We have followed up on those studies to show that LAP restricts cross-presentation in dendritic cells to suppress the anti-tumor CD8 T cell response and that inhibition of Rubicon reduces tumor growth. What we want to look at now is whether or not variants in RUBCN are present in patient populations.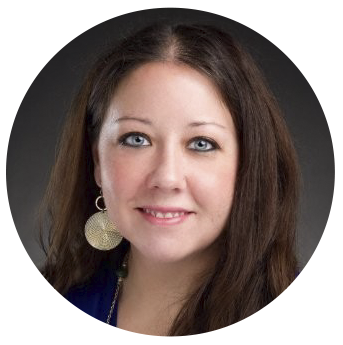 Dr. Jennifer Martinez is a tenure-track investigator at the National Institute of Environmental Health Sciences (NIEHS) in the department of Immunity, Inflammation, and Disease Laboratory. She is also an Adjunct Assistant Professor at the University of North Carolina in the Department of Microbiology and Immunology. Dr. Martinez received her Bachelor of Science in Cellular and Molecular Biology from Tulane University in New Orleans, LA in 2001 and her Ph.D. in immunology from Duke University in Durham, NC in 2010. She began her work on the autophagy machinery and its role in inflammation and host defense as a postdoctoral fellow in the laboratory of Dr. Douglas R. Green at the St. Jude Children's Research Hospital, in Memphis, Tennessee. After completing her fellowship, she joined the NIEHS in 2015, where her lab is focused on examining the role of non-canonical autophagy in the onset and severity of autoimmunity and inflammatory disorders, as well as interrogating the molecular mechanisms by which it mediates its immunotolerogenic effects.
Roles at Frontiers Journals:
Guest Associate Editor in Immunological Tolerance and Regulation
Guest Associate Editor in Cell Death and Survival
Review Editor in Microbes and Innate Immunity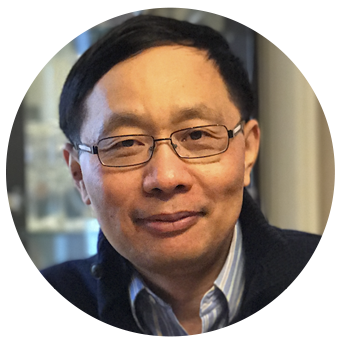 Dr. You Wen He is a Professor of Immunology in the Department of Immunology at Duke University Medical Center. He obtained his Doctor of Philosophy degree in immunology from University of Miami School of Medicine in 1996 and completed his postdoctoral training at HHMI/University of Washington in 2000. Dr. He has been at Duke University since 2000. In the past 20 years, Dr. He's laboratory has been studying the cellular and molecular mechanisms of apoptosis, autophagy, and necroptosis in regulating T cell function and immune responses. Recently, Dr. He also investigated antigen specific immune responses in cancer patients and human chronic infections and strategies to enhance anti-cancer immunity.
https://immunology.duke.edu/people/you-wen-he-md-phd
Roles at Frontiers Journals:
Associate Editor in Frontiers in Cell and Developmental Biology 2013-2019
Specialty Chief Editor in Frontiers in Cell and Developmental Biology 2019-present