Myeloid Cells and Innate Immunity in Solid Tumors
September 21-23, 2020 | 10:00AM EDT | 2:00PM UTC*
*Program is in development and subject to change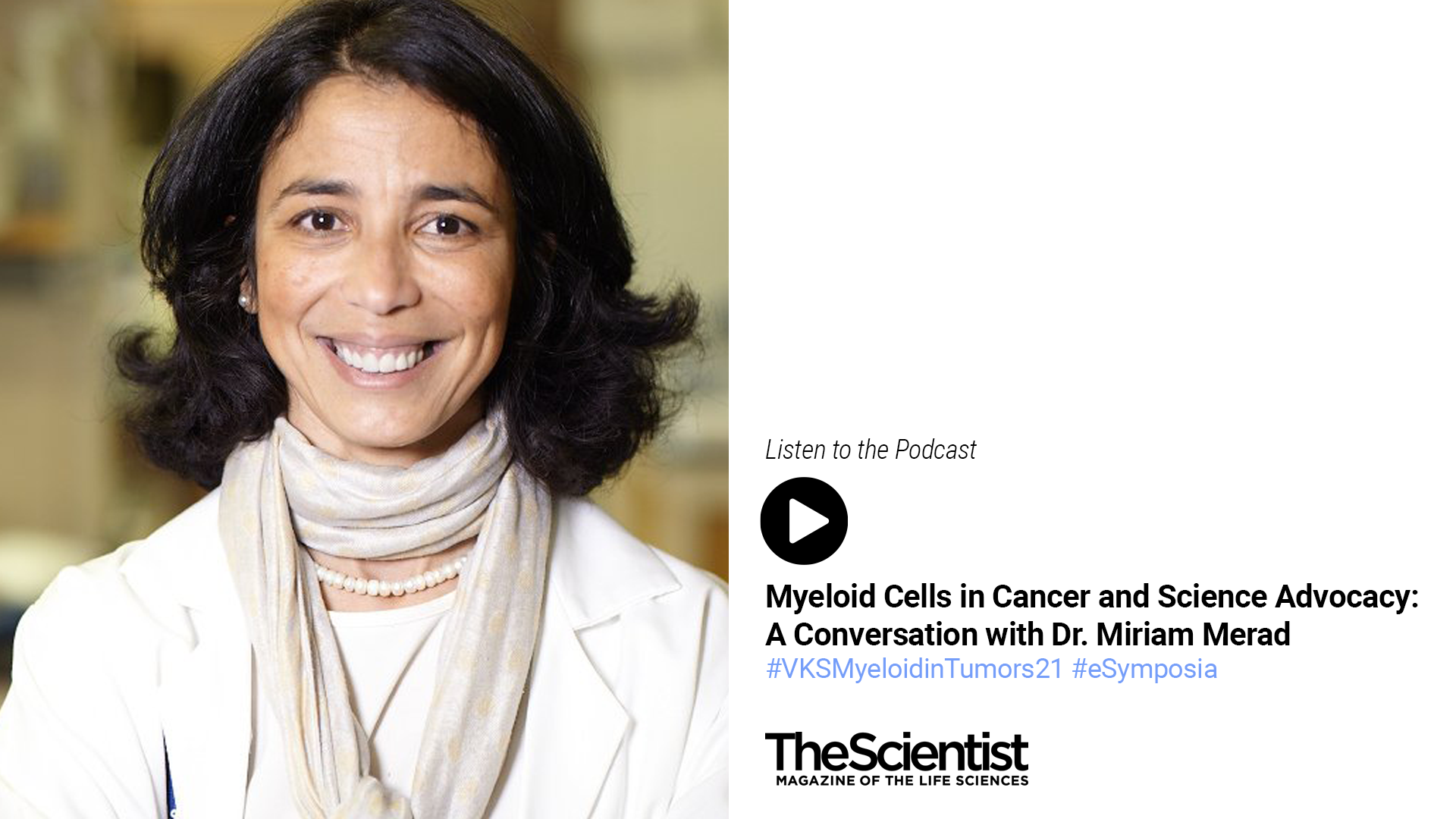 Myeloid Cells in Cancer and Science Advocacy: A Conversation with Dr. Miriam Merad

In collaboration with The Scientist LabTalk
In their latest podcast, The Scientist LabTalk highlights Dr. Miriam Merad, a speaker at the upcoming "Myeloid Cells & Innate Immunity in Solid Tumors" eSymposia. Dr. Merad is a leader in immune-oncology research, as well as science policy, recently taking a strong stance against the Foreign Scholars Visa Ban proposed by the Trump Administration.
She explains that impeding their entry could do irreparable harm to the dynamic, vibrant and competitive academic workforce that ultimately drives US prowess in cutting-edge research and medical innovation.
Follow Dr. Merad on Twitter: @miriammerad
Recent Publications:
Maier, B., et al. A conserved dendritic-cell regulatory program limits antitumour immunity. Nature 580, 257–262 (2020). https://doi.org/10.1038/s41586...
Leader et al. CITEseq analysis of non-small-cell lung cancer lesions reveals an axis of immune cell activation associated with tumor antigen load and TP53 mutations. BioRxiv 2020. https://www.biorxiv.org/content/10.1101/2020.07.16.207605v1
Lavin Y, et al. Innate Immune Landscape in Early Lung Adenocarcinoma by Paired Single-Cell Analyses. Cell. 2017;169(4):750-765.e17. doi:10.1016/j.cell.2017.04.014
Salmon H, et al. Expansion and Activation of CD103(+) Dendritic Cell Progenitors at the Tumor Site Enhances Tumor Responses to Therapeutic PD-L1 and BRAF Inhibition. Immunity. 2016;44(4):924-938. doi:10.1016/j.immuni.2016.03.012