Maternal-Fetal Newborn Immunity
October 28-29, 2021 | 10:00AM EDT | 2:00PM UTC | 4:00PM CEST*
*Program is in development and subject to change
Organizer Insights on COVID-19, Vaccination and Pregnancy

In this exclusive KSQA interview, Dr. Sabra Klein, co-organizer of the eSymposia on Maternal-Fetal Newborn Immunity, discusses how the pandemic has impacted the field of maternal-fetal health. She explores what we know and don't know about how COVID affects pregnancy outcomes, and how her research aims to answer important questions about how pregnancy impacts vaccine responses and durability. In addition, she discusses how vaccines impact men and women differently, and the implications for vaccine design and dosing.
Watch this sneak peek into the vision behind the meeting with Dr. Sabra Klein. She shares how the virtual meeting aims to integrate diverse perspectives, from microbiologists to neonatologists, clinicians to basic immunologists, and scientists from diverse regions around the world, to collectively address challenges of maternal-fetal health, including in the context of COVID-19.
See our Keypoint Blog feature on Dr. Sabra Klein here:
https://keypoint.keystonesymposia.org/features/organizer-insights-on-covid-19-vaccination-and-pregnancy/
---
Open Box Science Free Webinars on Maternal Immunity
Open Box Science is a new community that organizes free and open virtual seminars where early-career scientists from around the world can share their work and discuss their ideas with the broader community. Just this week they highlighted some great work on maternal immunity, which are now available On Demand:
Pre-birth Immune Education: Maternal infection shapes offspring tissue-specific immunity
Ai Ing Lim (National Institute of Health)
In this work Ai Ing Lim shows that during pregnancy, maternally restricted infection can have permanent and tissue-specific impacts on offspring immunity. This is dependent on IL-6 as this signal imprints epigenetic marks on epithelial fetal intestinal stem cells. This leads to the immune protection of the newborn when exposed to pathogens. This work shed light on the understanding of predisposition to inflammatory disorders.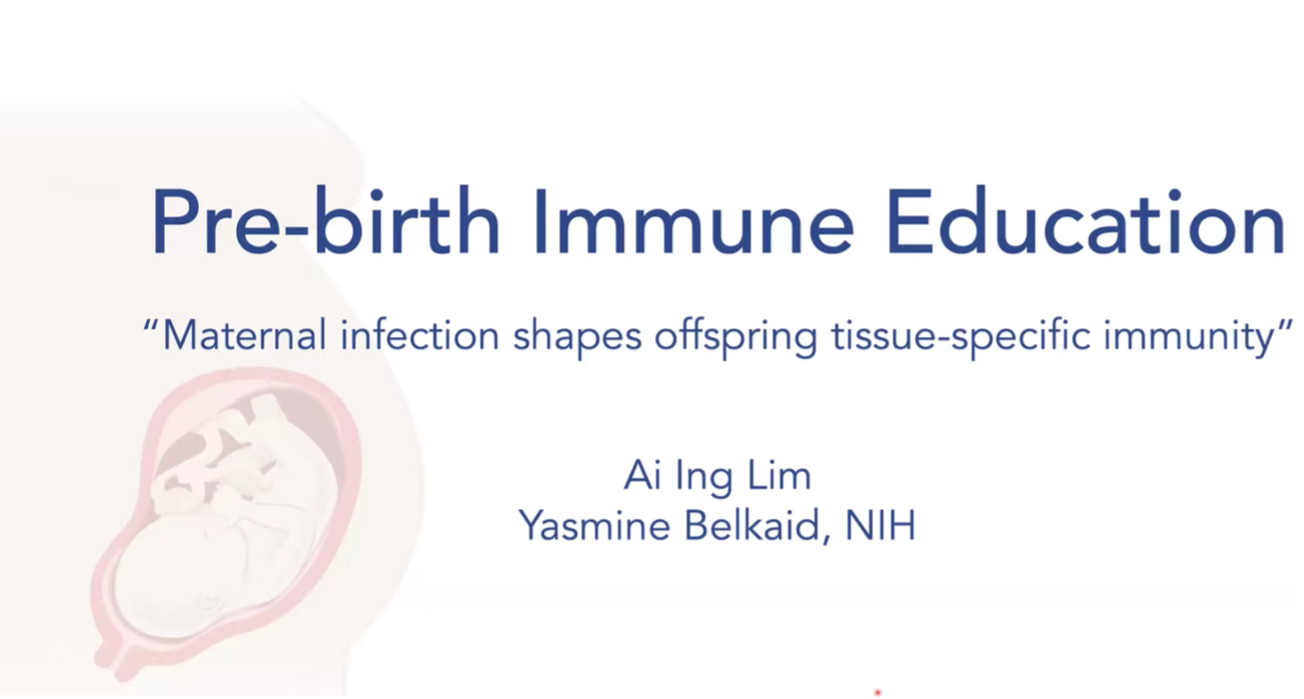 Watch the free webinar here: Watch on YouTube
Vertically transferred maternal immune cells promote neonatal immunity against early-life infection
Ina Stelzer (University Medical Center Hamburg and Stanford University)
In this work Ina Stelzer describes the function of microchimeric cells on newborns. It is well known that during pregnancy maternal cells are transferred from the mother to the fetus. In an elegant series of experiments, Dr. Stelzer showed that microchimeric cells are important for promoting myelopoiesis in the fetal bone marrow, which leads to the protection of infections to the newborn.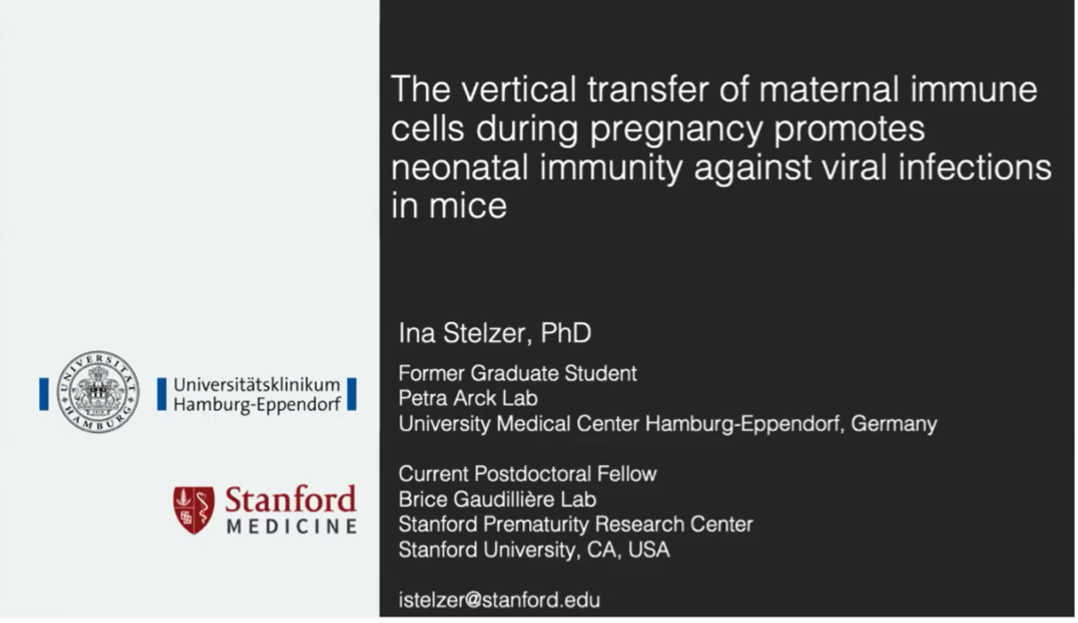 Watch the free webinar here: Watch on YouTube
About Open Box Science:
OpenBoxScience.Org started during the 2020 COVID-19 pandemic to provide free & quality science talks virtually for scientists over the world. Within a year, Open Box Science (OBS) has hosted >100 talks with active discussions. All OBS talks and seminars are curated, hosted, and presented by volunteers from our vibrant community, and:
Focus on community-driven initiatives of early-career researchers as hosts/presenters for maximizing networking opportunities
Reach a broad international audience, many of which are from developing countries or behind paywalls
Feature emerging research areas of immediate interest as well as career development frequently left out in graduate/post-graduate training.
Built upon our strong and growing community, OBS aims to make our proven channel of scientific communication sustainable by providing awards to outstanding postdocs who will be responsible for organizing the recurring seminar on an annual basis, and we would love to join forces with other organizations who share a similar mission.
Find out more at: OpenBoxScience.Org